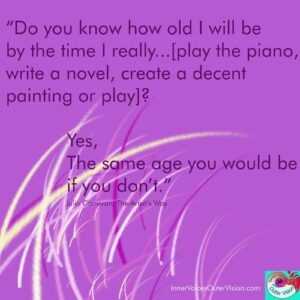 And the winner is… ME! Yes really excited to be taking steps and moving forward. I've been following the tugs and directions of the various eddies of this river of life. Who knew at 16 when I began my working life just how many twists and turns and different career paths I would dance. So here I am, beginning again.
AS I approach the end of the Jack Canfield, Train The Trainer program, designed with great care to make me/us capable of teaching these amazing #SuccessPrinciples to the general public. These very simple (notice I didn't say easy) tools to get anyone from point A (lost, confused, hopeless, discouraged) to point B (hopeful, empowered, moving forward in the direction of their dreams). I know I sound a bit like a religious convert sometimes, and, I assure everyone while there is a new light in my eyes it comes from a grounded foundation of concrete steps that anyone  (including me) can undertake.
My vision includes bringing these tools to those, who like me, were not nurtured in the realities of harnessing my own talents to lead a truly productive life. Don't get me wrong, I've done alright. Somewhere along the way though I was convinced that my success could only be through another's. I still strongly believe that my purpose is to utilize my creativity, curiosity and wonder to connect, nudge, guide all beings I encounter towards their highest expression of themselves to help make this existence, this world a better place to be. This is still service and, the tools of transformation for me include #Artmaking in all it's forms.
I'm really nervous & really excited. Here's to this next aspect of the journey!