What an amazing and gratifying evening! Alka Bromiley of Inspire2 led us on a gentle, yet deep dive into the journey of our own lives. We were all honored to have a chance to bond together, introduce ourselves, spend time in our separate creative spaces, and come together to share what we had created.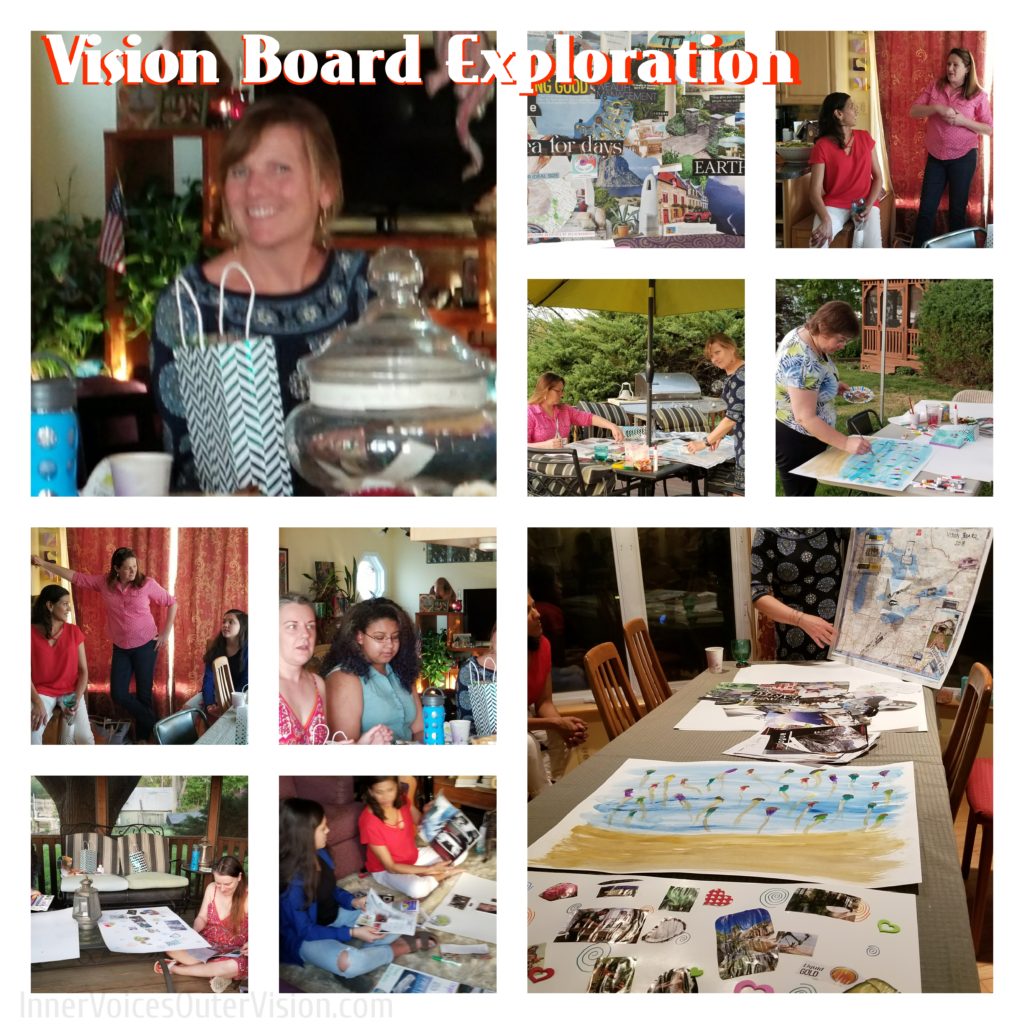 Because it was a very hot day (92 degrees) we began our evening in the cooler, air conditioned house. As the sun descended most opted for an outdoor space to work. The water view, and the absolute clarity of the sky formed an inspiring backdrop to our efforts. What was fascinating to observe were the differences not only in content, but in format of each individual's #VisionBoard
By the end of the evening several lively discussions ensued as we compared design and content, some vowing to continue to add more at home. Though not able to complete my own board during the event (filling plates and glasses, and generally keeping up with hostess duties), I was able to complete a board before heading off to bed.
What fascinated me was the content that evolved on my Vision Board was not at all what I expected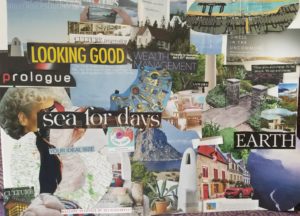 would show up. It depicted lots of images of home, Travel, and beauty with very few around my tactical next steps with this business journey. I have been meditating upon this larger #SoulCard of a #VisionBoard and contemplating what my deeper knowing brought to the fore.
Alka informed us that the Vision Board exercise is one that can (& should) be done on a regular basis. I encourage you to give it a try and see what evolves.
If you are interested in knowing when we host this type of event again, feel free to fill out the contact form and we will add you to our email list.
Happy Vision Boarding!
PS Here's Alka telling us about the process on the Facebook Live at the event